Specialty Units
The Summit County Sheriff's Office has a number of units that fill specialized roles with a particular skill set. These specialty units are a unique facet of the Sheriff's Office, serving the entirety of Summit County and even beyond!
Bomb Squad
The Bomb Squad consists of ten Deputies and our explosives-trained K-9. They serve Summit, Portage, Medina, Stark, Wayne, Holmes, Tuscarawas, and Carroll counties. The team are on-call around the clock, and regularly participates in local and national training to remain certified through the FBI.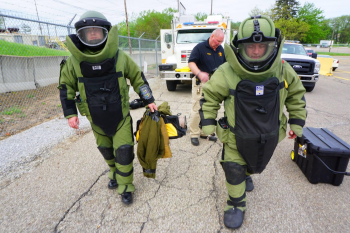 SWAT Team
The SWAT Team consists of Sheriff's Deputies and a team of tactical medics from the Green Fire Depart. All members have completed specialized training in their fields and are required to complete regular training each month, and an annual recertification training.
K-9 Unit
The Sheriff's Office K-9 Unit consists of our explosives-trained K-9 Piper, who works weeklong at the Akron-Canton Airport, and is on-call 24/7 with the Bomb Squad, as well as our patrol K-9 Nero and our narcotices K-9 Taro.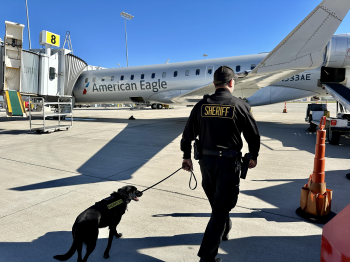 Crash Investigation Unit
The Crash Investigation Unit is a group of highly trained deputies responsible for investigating fatal and serious-injury crashes. Members possess a variety of skills dealing with motorcycle, pedestrian, and commercial vehicle crash investigation, accident reconstruction, vehicle dynamics, as well as advanced mapping and diagramming.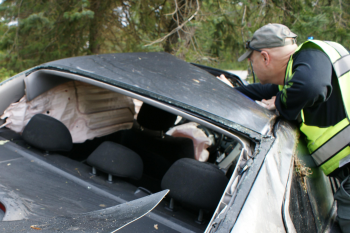 Crime Scene Investigation Unit
The Crime Scene Investigation Unit collects and processes physical, biological, and trace evidence at crime scenes, which is then presented to detectives, prosecutors, and the courts. The CSI Unit responded to over 64 calls and assisted 4 other agencies in 2022.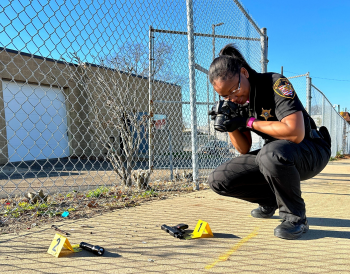 Crisis Negotiators
The Crisis Negotiation Team is dispatched to resolve incidents involving barricaded subjects, hostage takers, or persons threatening to commit suicide. Members accompany the SWAT Team on all high-risk operations. Negotiators partake in yearly training, including addressing those with mental illnesses or in altered mental states.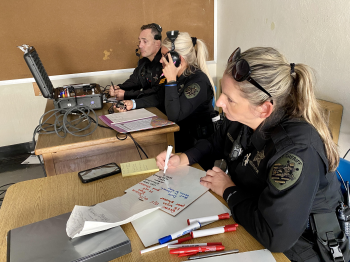 Mounted Unit
The Summit County Sheriff's Office Mounted Unit is the largest and most sought after Mounted Unit in Ohio. It consists of deputies and civilian auxiliary members who participate on a voluntary basis. They are dispatched to perform crowd control at public events, demonstrations, festivals, high-profile visits, etc.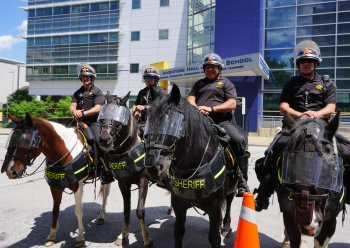 Honor Guard
The Honor Guard consists of current and retired Deputies who serve as Guardians of the Colors at special ceremonies and events, and to honor their fallen comrades.