Specialty Units
The Summit County Sheriff's Office has a number of units that fill specialized roles with a particular skill set. These Specialty Units consist of the Bomb Squad, the SWAT Team, the K-9 Unit, the Crisis Negotiation Team, the Crime Scene Investigation Unit, the Crash Investigation Unit, the Mounted Patrol, and the Honor Guard.
Bomb Squad
The SCSO Bomb Squad serves Summit, Portage, Medina, Stark, Wayne, Holmes, Tuscarawas, and Carroll Counties. This team of dedicated deputies are on call 24/7, and participate in regular inter-agency trainings to remain certified by the FBI.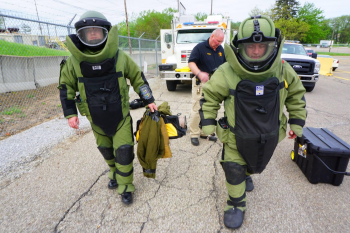 SWAT Team
The Sheriff's Office SWAT Team is made up of deputies and a team of tactical medics from the Green Fire Department. All team members have completed specialized training in their fields, and are required to complete eight hours of training each month along with a forty hours of recertification training annually.

K-9 Unit
The K-9 Unit works weeklong at the Akron-Canton Airport, and is on-call 24/7 to respond to calls throughout the eight-county region served by the SCSO Bomb Squad.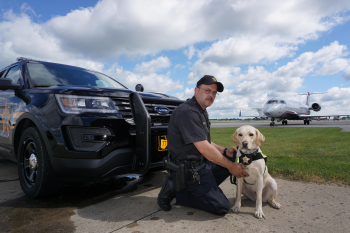 Crash Investigation Unit
The Crash Investigation Unit is responsible for investigating fatal and serious-injury crashes. Members possess a variety of skills dealing with motorcycle, pedestrian, and commercial vehicle crash investigation, accident reconstruction, vehicle dynamics, as well as advanced mapping and diagramming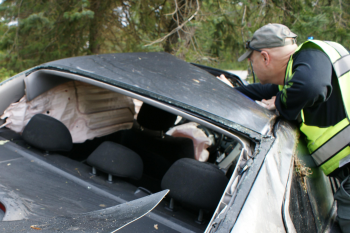 Crime Scene Investigation Unit
The CSI Unit collects and processes physical, biological, and trace evidence at crime scenes, which is then presented to detectives, prosecutors, and the courts.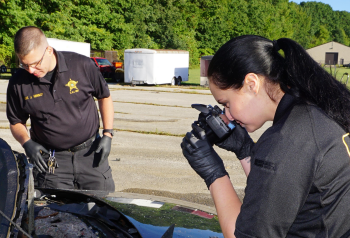 Crisis Negotiators
The Crisis Negotiation Team is dispatched to resolve incidents involving barricaded subjects, hostage takers, or persons threatening to commit suicide. Members accompany the SWAT Team on all high-risk operations. Negotiators are trained in addressing individuals with mental illnesses or those in altered mental state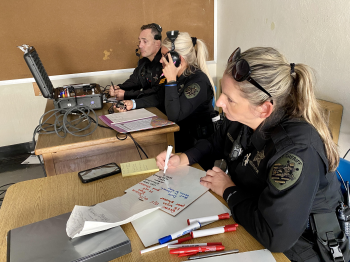 Mounted Unit
The Summit County Sheriff's Office has the largest Mounted Unit in the state. It consists of deputies and civilian auxiliary members who participate on a voluntary basis. They are dispatched to perform crowd control at public events, demonstrations, festivals, high-profile visits, etc.