About Our Community Programs
Our deputies and staff aren't just serving and protecting the community, they are members of the community themselves, and want the best for our county. The Summit County Sheriff's Office Community Policing Unit oversees a wide variety of outreach programs designed to serve and educate the public, and bring law enforcement and the community together to build and foster that relationship.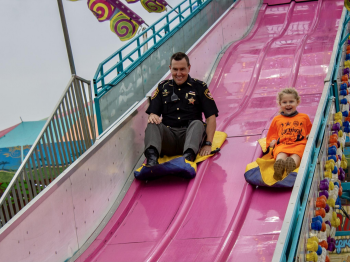 You can find more information on each program below, and be sure to check out the Calendar of Events for upcoming Community Policing events. If you have questions on any of these programs, you can contact our Community Policing Unit at (330) 643-8617.